Biswap quiz is one of the editions of Learn and Earn,
Binance Academy
's learning program. This article, created by the CScalp team, will serve as a guide to the specifics of Biswap and its functions. We will also provide the Binance BSW quiz answers.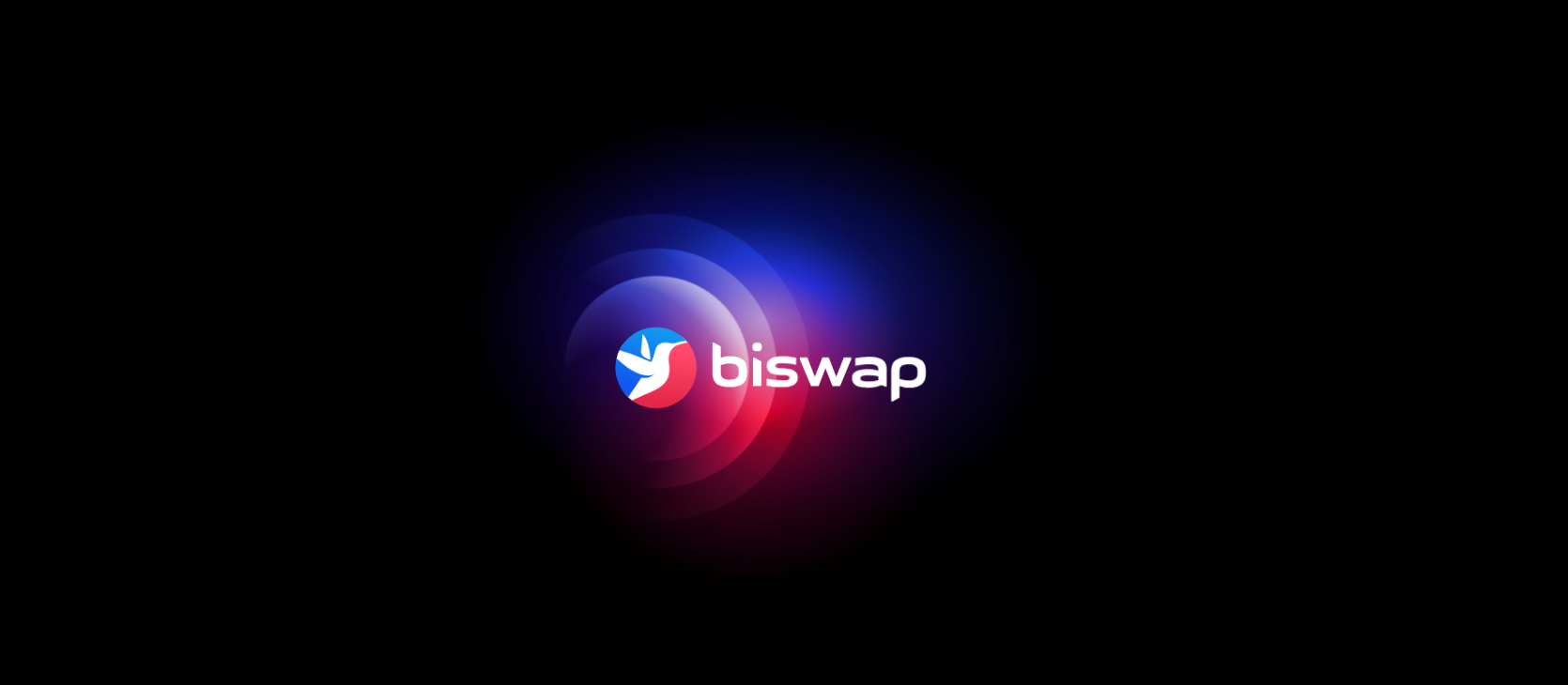 What Is Biswap?
Biswap is a decentralized exchange (DEX) located on the Binance Smart Chain (BNB Smart Chain).
Originally designed to meet the increasing need for quick and affordable token swaps inside the BNB Smart Chain, Biswap has developed into a full-featured platform that provides token holders with a wide range of services and opportunities.
Through the automated market maker (AMM) concept, Biswap facilitates the trading of BEP-20 tokens that are issued on the BNB chain. By utilizing the benefits of the BNB Smart Chain, this DEX provides low network transaction costs and quick transaction speeds. With one of the lowest trading fees on the market – just 0.1% – Biswap is an economical option for anyone looking for a platform to trade on.
Biswap offers a trustless system since it does not hold user funds, in contrast to centralized exchanges. In addition, Biswap provides incentives via a referral program and caters to a variety of customer requirements, allowing for the provision of liquidity, yield farming, trading competition participation, and interaction with an NFT marketplace and game.
What Is BSW?
BSW is the native utility token of Biswap and the center of its ecosystem.
BSW is essential to Biswap's ecology, with a maximum supply of 700 million BSW and an emission rate of 16 BSW per block at the moment. It acts as a reward for active network engagement and forms the foundation of Biswap's incentive mechanism. You can trade BSW to make money or receive it by taking part in Binance Earn.
Biswap Features
Biswap sets itself apart with a wide range of goods and services that meet the different needs of its customers. Key highlights include:
Biswap DEX
For a small 0.1% trading charge, users can trade tokens that are issued on the BNB chain. Biswap uses liquidity pools in place of traditional order books, where liquidity providers are rewarded with Liquidity Pool tokens (LP tokens) for contributing to the pools. Tokens for LP can be used by users to stake them in Biswap farming pools or to receive a percentage of trading fees.
Fee Rewards
Biswap gives consumers transaction fee refunds in the form of BSW to encourage trading on the site. 70% of the 0.1% trading charge that customers pay when they execute a swap on Biswap is credited to their "Fee Back" balance in the form of BSW tokens.
Farming & Staking
Users can provide liquidity by depositing LP tokens in Biswap Farms, enabling them to stake for BSW rewards. Popular LP tokens include BNB - BSW LP, BNB - BUSD LP, BNB - USDT LP, BUSD - USDT LP, and ETH - BTCB LP. Additionally, BSW token holders can engage in staking through the Launchpool, with Biswap Analytics offering comprehensive network information.
Biswap Lottery
The Biswap Lottery adds an element of excitement, allowing users to earn BSW prizes by acquiring lottery tickets with BSW.
NFT Marketplace
Art enthusiasts and NFT aficionados can explore the Biswap NFT Marketplace, where BSW is utilized to trade NFTs. The platform offers several benefits, including a minimal 1% commission fee, exclusive NFT auctions, and access to the unique Biswap NFT Collection.
NFT Launchpad
Biswap's NFT Launchpad introduces Robbies NFTs, virtual crypto robots available for purchase. The value of Robbies NFTs is determined by the quantity of Robi Boosts they possess, influencing their market price and rewards in the NFT Staking Pool.
NFT Staking Pool
Robbies NFTs can also be staked in Biswap's NFT Staking Pool, with rewards contingent on the quantity of Robi Boosts associated with each NFT.
Biswap Referral Program
Bitswap Exchange has three different benefits within its referral program. By inviting a user to the platform, you will receive commissions when your referral makes transactions on the exchange, purchases a lottery ticket, or wins prizes on farms and launchpools.
How to Start Using Biswap?
To begin utilizing Biswap, follow these simple steps:
Connect Your Wallet: When visiting the Biswap homepage, you may notice that certain features are initially inaccessible. To unlock the complete suite of features, you need to connect your MetaMask wallet to the platform.
Connecting MetaMask to Biswap: Before making the connection, make sure your MetaMask wallet is connected to BNB Smart Chain.
Navigate the Ecosystem: Once connected to the BNB Smart Chain, proceed to the Biswap homepage and click the "Connect Wallet" button. Ensure you've switched from the Mainnet Ethereum network to the BNB Smart Chain. Following the wallet connection, you'll gain access to the entire Biswap ecosystem.
Binance BSW Quiz Answers
The goal of Binance Academy is to educate people about blockchain technology and cryptocurrency. Users can learn new things and get prizes at the same time with its Learn and Earn program. The program consists of multiple instructional modules, tests, and assignments; each edition focuses on a different subject. For more in-depth details, consult our article: "
Binance Learn and Earn: What It Is and How Does It Work
."
Let's move on to resolving the BSW Q&A section of the Binance Learn and Earn edition. Keep in mind that these Binance BSW quiz answers are only meant to be used for informational purposes; we advise you to conduct your own research and remember that some questions and responses can change.
1. What is the trade fee on Biswap?
A. 0.15%
B. 0.1%
C. 0.2%
D. 0.25%
2. What is the percentage of fee return you can expect on Biswap?
A. Up to 80%
B. Up to 50%
C. Up to 90%
D. Up to 100%
3. What is the max supply of BSW?
A. 700 million
B. 1 billion
C. 800 million
D. Unlimited supply
4. What is the current BSW emission rate per block?
A. 20 BSW
B. 30 BSW
C. 28 BSW
D. 26 BSW
5. What is the maximum swap referral reward on Biswap?
A. 10%
B. 15%
C. 20%
D. 25%
6. Which NFTs can be staked in Biswap NFT staking pool?
A. Robbies NFTs
B. Any NFT
C. Squid NFT World NFTs
D. Binance specific NFTs
7. Which tokens are distributed in the NFT staking pool on Biswap?
A. BSW, WBNB, USDT & BFG
B. BSW & WBNB
C. BSW & USDT
D. BSW, WBNB, USDT
8. What is the trade fee on Biswap NFT Marketplace?
A. 0.1%
B. 1%
C. 0.5%
D. 2%
9. How is the trade fee on Biswap NFT Marketplace distributed?
A. Distributed equally between buyers and sellers in the form Robi boosts
B. Distributed equally between buyers and sellers in the form of BSW
C. 100% goes to seller in the form BSW
D. 100% goes to buyer in the form BSW
10. Who was Biswap audited by?
A. Certik
B. Peckshield
C. SlowMist
D. Fairyproof
Correct Binance BSW quiz answers
1) B; 2) C; 3) A; 4) A; 5) C; 6) A; 7) A; 8) B; 9) A; 10) A.
Binance BSW Quiz Answers – Conclusion
The Learn and Earn program at Binance Academy offers a Biswap quiz that covers a variety of topics related to the exchange's ecosystem, including its native BSW cryptocurrency and audit information.
We hope that the Binance BSW quiz answers have aided you in your educational endeavors. For further in-depth information, we advise you to participate in Binance Academy courses.