Binance Smart Chain
(BSC) offers a fast and cost-effective alternative to the Ethereum network. To navigate the BSC ecosystem efficiently, it's essential to have access to reliable analytical platforms. One such platform is BscScan, a blockchain explorer dedicated to the BNB Smart Chain. In this article, we'll delve into BscScan, providing a detailed overview of its features and explaining how to use its core functions.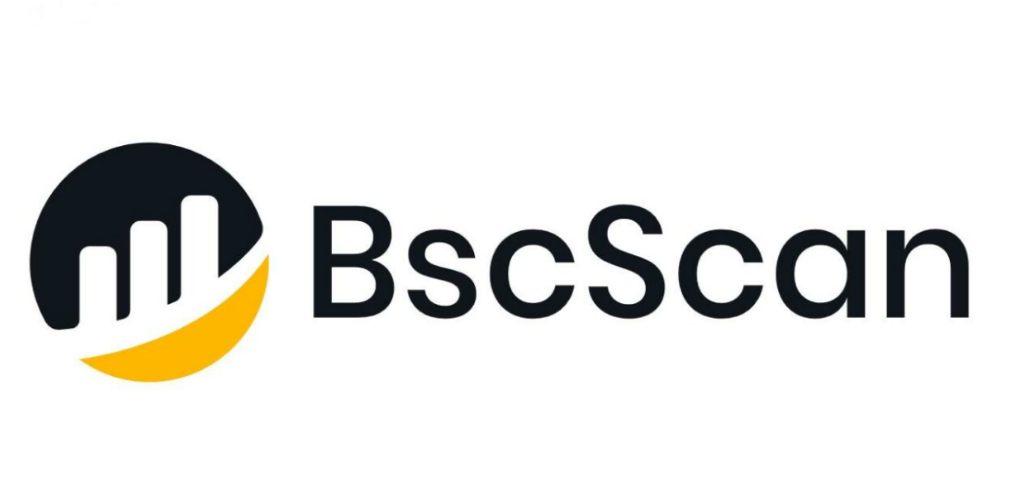 What Is BscScan?
BscScan is a blockchain explorer designed specifically for the BNB Smart Chain. If you are looking to explore and understand the BSC network, it serves as a critical resource. Much like its Ethereum counterpart, Etherscan, BscScan offers a wide range of features that allow you to access public information regarding transactions, smart contracts, blocks, token offerings, and various other data relevant to the BSC network. The best part is that you don't need to register to access its basic functionality.
Navigating BscScan
Navigating through BscScan is a straightforward and user-friendly experience, making it an accessible resource for both beginners and experienced blockchain enthusiasts. Here's a detailed look at this platform:
The BscScan Homepage
Upon landing on the BscScan homepage, users are greeted with a clean and intuitive interface. Here's a breakdown of what you can find:
BscScan "Home" Section: The most prominent feature on the homepage is the search bar, where you can input transaction hashes or smart contract addresses for quick access to information. Below the search bar, you'll find essential information about the BNB Smart Chain, including the current price, market capitalization of BNB, the latest block data, the number of validators, total transactions, and a 14-day transaction chart.
Latest Blocks and Transactions: Below the main summary, users can view information about the latest mined blocks and conducted transactions, keeping them updated with the network's real-time activities.
Checking Transactions with BscScan
One of the primary use cases for BscScan is to verify transactions. After completing a transaction in your cryptocurrency wallet, you'll receive a unique Transaction Hash (transaction ID). To check the details of a specific transaction, simply input the transaction hash into the search bar on the BscScan homepage. Optionally, you can specify the recipient wallet's address to verify the transfer.
When exploring the transaction details on BscScan, you gain access to a set of information that provides insights into each transaction.
BscScan Transaction Details Meaning
Transaction ID: This is a unique identifier for each transaction conducted on the Binance Smart Chain. It serves as a digital fingerprint, enabling you to locate and review specific transactions quickly. Whether you're tracking a recent transfer or verifying the status of a past transaction, the Transaction ID is your gateway to accessing transaction-specific information.
Status: This field reveals the current state of the transaction. This status can take on different values, including "Confirmed," "Pending," or "Failed."
Block Number: The "Block number in which the transaction was recorded" provides vital context about where the transaction sits within the blockchain. Knowing the block number allows you to trace the transaction's position within the blockchain's transaction history.
Transaction Timestamp: Indicates the date and time when the transaction occurred. This timestamp is valuable for tracking the timing of transactions, especially when you're interested in understanding transaction trends or monitoring specific events on the Binance Smart Chain.
Sender's Wallet Address: Reveals the cryptocurrency wallet from which the transaction originated. It serves as a digital signature, showing who initiated the transfer. This is essential for verifying the source of funds and ensuring the transaction's legitimacy.
Recipient's Wallet Address: Identifies the destination wallet that received the transferred assets.
Transfer Amount: This field displays the quantity of cryptocurrency or tokens involved in the transaction. It provides a clear view of the assets that changed hands during the transaction. This information is particularly useful for reconciling financial records, calculating balances, or verifying payment amounts.
Network Fee: Indicates the cost associated with processing the transaction on the Binance Smart Chain.
BNB Price at the Time of the Transaction: Provides the value of Binance Coin (BNB) at the precise moment when the transaction takes place. This information is particularly useful for assessing the financial impact of the transaction, whether for investment purposes or financial analysis.
Viewing Smart Contracts
BscScan also offers a straightforward method for exploring and interacting with smart contracts. To find a specific smart contract, you can either search for its address on platforms like CoinMarketCap or CoinGecko or navigate to the Tokens section of the BscScan service.
Once you have the contract address, entering it on BscScan will provide you with the balance and general contract information. You can also interact directly with the contract by going to the "Contract" tab in the bottom menu and selecting "Write Contract." Here, you'll find a list of available functions for interacting with the contract, such as transferring tokens from your wallet.
To engage with smart contracts on BscScan, you need to connect your cryptocurrency wallet to the platform by clicking "Connect to Web3." Supported wallets include popular choices like MetaMask and Wallet Connect.
Exploring BscScan Further
Beyond its essential transaction tracking and smart contract exploration features, BscScan offers a wide array of additional tools and sections that cater to various interests and requirements.
Blockchain Section
In this section, you can review data related to transactions conducted on the network, as well as transactions awaiting confirmation. This section also provides valuable insights into block mining, verified contracts, and top accounts, giving users a more holistic view of the BSC ecosystem.
Validators Section
For those interested in the inner workings of the BSC network, the "Validators" section offers in-depth information about the validators who verify blocks and process transactions. This includes a leaderboard table and general details about each validator's performance.
Tokens Section
In the "Tokens" section, you can access detailed information about BEP-20, ECR 721, and ECR 1155 tokens. This includes critical data such as USD price, price change percentages, 24-hour trading volumes, market capitalization, and the number of token holders. Clicking on a specific token allows you to access even more detailed information. Check our article: "
What is the BEP-20 Network on Binance Smart Chain?
"
Resources Section
The "Resources" section is a treasure trove of graphs, charts, and data tables that offer insights into the BSC network's activity and trends. You can track network performance, and access data on transactions, tokens & network statistics for various timeframes, including the past 24 hours, 3 days, and 7 days.
More Section
In this section, you can access API documentation designed for developers. This section also offers access to gas trackers, order trackers for decentralized exchanges (DEXs), and various other tools aimed at enhancing the BSC experience.
BscScan Is a Popular and Reliable Blockchain Explorer
BscScan has established itself as one of the most popular and reliable blockchain explorer for the Binance Smart Chain. With its user-friendly interface, convenient transaction verification, real-time gas price tracking, and access to comprehensive statistical data, BscScan is an invaluable tool for investors, traders, developers, and stakers operating within the BNB Smart Chain ecosystem. Whether you're a newcomer or a seasoned blockchain enthusiast, BscScan is your gateway to exploring and understanding the Binance Smart Chain.
Start your cryptocurrency journey today and unlock the power of the BscScan! Join our
CScalp TV
channel on YouTube for a wealth of educational videos, insightful market updates, and expert trading tips. Hit that subscribe button and ring the notification bell to never miss an update.