Embarking on your staking journey, you've likely encountered various platforms, each promising lucrative returns and robust security.
Binance staking
, for instance, has become a reference among traders and investors, offering options for both novices and professionals. But how do you determine which platform aligns with your investment goals? Your path to discerning the optimal staking platform involves a meticulous examination of several factors, ensuring your digital assets are not only secure but also working optimally for you.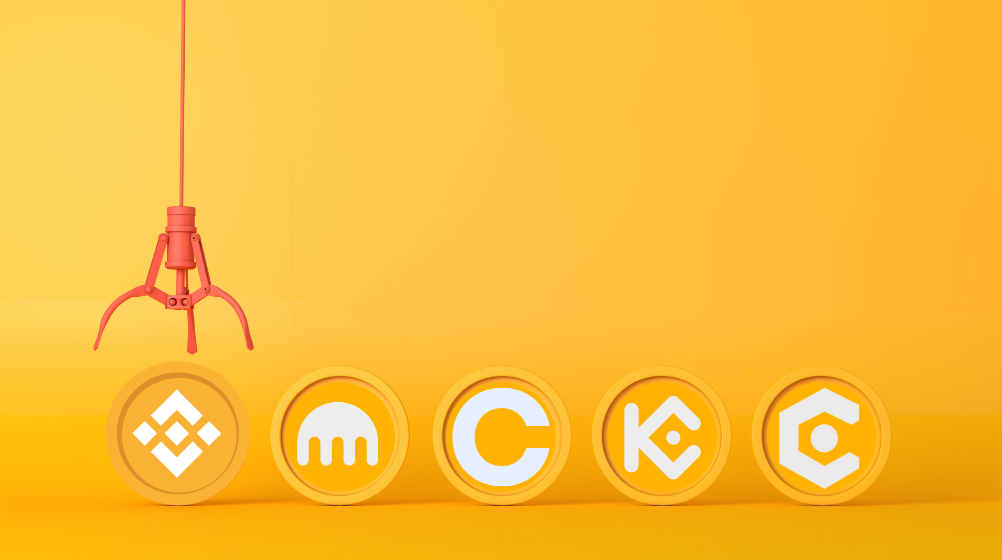 Selecting the Best Staking Platform
By evaluating platforms against the criteria outlined below, you position yourself to not only safeguard your digital assets but also to optimize their potential and profitability in the staking process.
Basic Features
Your exploration into staking platforms should commence with an evaluation of basic trading features. Scrutinize the number of cryptocurrencies available for trade and staking, the fiat currencies accepted, and the overall liquidity of the platform. Additionally, be mindful of the trading fees, ensuring they do not significantly erode your potential earnings from staking.
Platform Availability
Your geographical location can significantly influence your access to various staking platforms and their features. Ensure that the platform you choose is not only accessible in your country but also offers its full range of features and services to residents of your locale.
User Interface
Select the best stalking platform that offers a user-friendly interface, ensuring that you can navigate through the staking process with ease.
Customer Service
Having access to responsive and knowledgeable customer service is paramount. Ensure that the platform provides adequate support channels, be it through live chat, email, or a help center, and verify their responsiveness and efficacy through reviews and personal tests.
Academic Resources
Especially if you're in the nascent stages of your crypto journey, educational resources can be invaluable. Opt for platforms that offer comprehensive educational content, including guides, tutorials, and webinars, to enhance your knowledge and staking proficiency.
Crypto Rewards Credit Card
Some platforms offer crypto rewards credit cards, providing additional avenues to earn rewards on your holdings. If this feature aligns with your spending habits and investment strategy, it may be worthwhile to consider platforms that offer this perk.
Security and Storage
Your digital assets' security should be of paramount importance in your selection process. Investigate the storage options, security protocols, and insurance policies of the platform. Additionally, delve into the platform's history, ensuring there have been no significant security breaches or loss of user funds.
Staking Rewards
Lastly, turn your attention to the staking options and rewards offered by the platform. Evaluate the cryptocurrencies available for staking, the expected annual returns, and any additional rewards or incentives offered by the platform. Ensure that the staking options align with your investment portfolio and risk tolerance.
Community and Reviews
Explore the community and reviews related to the platform. A strong, active community and positive reviews can be indicative of a reliable and reputable platform. Our CScalp
Discord server
is a great place to find more experienced traders willing to help you in this process.
5 Best Staking Platforms to Earn Cryptocurrencies
With numerous platforms offering staking services, choosing the optimal one can be a daunting task. We shed light on the top 5 staking platforms that have garnered acclaim for their features, security, and profitability.
Binance
The largest cryptocurrency exchange offers a user-friendly staking platform. With a wide array of cryptocurrencies available for staking, Binance provides you with various options to earn rewards. The platform offers flexible staking, where you can stake and unstake assets at any time, and locked staking, where assets are locked for a specified period to earn higher rewards. To find out how Binance.US staking works, read our article: "
Binance.US Staking: A Comprehensive Guide to Maximizing Your Investments
."
Key Features: Binance provides flexible staking, allowing users to earn rewards without locking their assets for a predetermined period. Additionally, it offers fixed staking for higher yields, wherein assets are locked for a specified duration.
Supported Cryptocurrencies: A vast selection, including, Ethereum (ETH), Binance Coin (BNB), Cardano (ADA), and many others.
Kraken
Kraken is renowned for its security features and has established itself as a trustworthy platform for crypto trading and staking. The platform provides a straightforward staking process, enabling you to earn rewards on your crypto holdings without the need for complex setups.
Key Features: Kraken allows users to stake various cryptocurrencies and earn staking rewards on both static and scalable assets.
Supported Cryptocurrencies: Polkadot (DOT), Cosmos (ATOM), and Tezos (XTZ), among others.
Coinbase
Coinbase, with its user-friendly interface and robust security features, has become a go-to platform for many traders and investors. The platform offers staking services for a select number of cryptocurrencies, such as Ethereum 2.0 and Algorand, providing an easy entry point for beginners in the staking arena.
Key Features: Coinbase provides an easy-to-navigate platform, enabling users to stake their assets and earn rewards with minimal hassle.
Supported Cryptocurrencies: Ethereum (ETH) and Algorand (ALGO), to name a few.
KuCoin
KuCoin, known as "The People's Exchange," offers a plethora of services, including a dedicated platform for staking called "Pool-X." Pool-X supports a multitude of cryptocurrencies and provides you with the flexibility to stake and unstake your assets while earning competitive rewards.
Key Features: Pool-X offers flexibility, allowing users to stake and unstake their assets while earning competitive rewards.
Supported Cryptocurrencies: A wide range, including Tron (TRX), Zilliqa (ZIL), and EOS.
MyCointainer
MyCointainer is a platform dedicated exclusively to staking and earning dividends from crypto investments. It supports a wide range of cryptocurrencies and allows you to stake your assets without the need to set up and maintain their own nodes, making it an accessible option for those new to staking.
Key Features: MyCointainer handles all technical aspects, allowing users to earn rewards without managing their own nodes or setups.
Supported Cryptocurrencies: Extensive, including Ripple (XRP), Dash (DASH), and Bitcoin (BTC).
The Best Staking Platforms – Conclusion
The staking platforms highlighted above have been recognized for their reliability, user-friendly interfaces, and diverse staking options, making them stand out in the cryptocurrency space. From Binance to emerging platforms, the choices are as vast as they are varied. Your expedition through the realms of basic to advanced trading features, security protocols, and staking rewards has been meticulous and informed.
It is important to conduct your own research and consider your investment goals, risk tolerance, and the specific features of each platform before diving into staking. Always remember that while staking can offer lucrative rewards, it is not without risks, and ensuring that you choose a platform that aligns with your investment strategy is crucial.