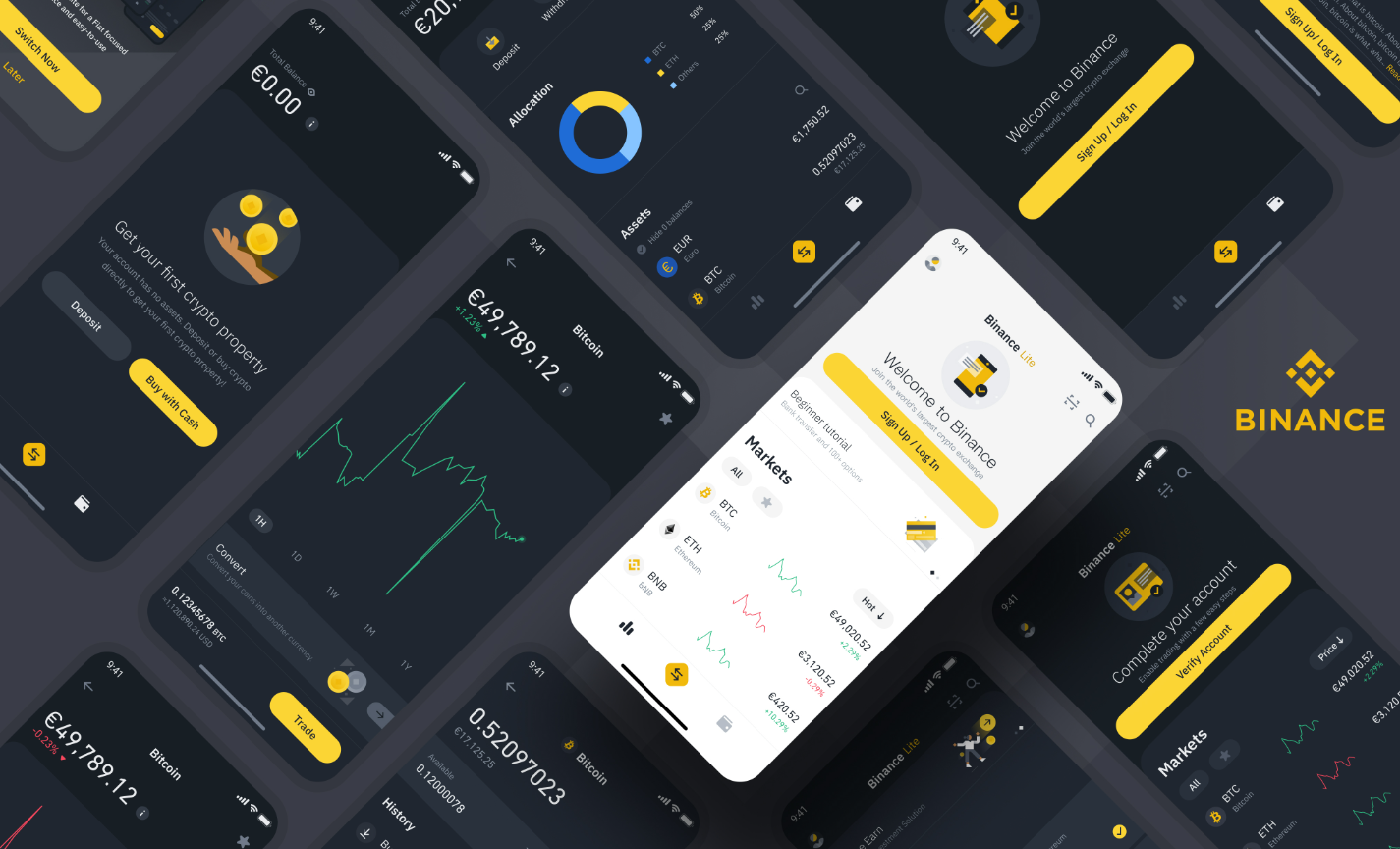 Binance Mobile App Features
The Binance mobile app stands as a versatile and secure platform designed for trading, investing, and managing cryptocurrencies. It grants users access to a vast range of digital assets. With one of the lowest fee structures in the industry, the exchange's app extends its utility to include crypto staking, lending, shopping, participation in the Binance Launchpad, and earning rewards, making it a comprehensive ecosystem for crypto enthusiasts.
Binance Mobile App vs. Desktop Version
The choice between the Binance mobile app and the desktop version largely hinges on user preferences and experience. For beginners, it's advisable to explore the desktop version first. Once you've gained confidence and familiarity with Binance web or desktop, transitioning to the mobile app is easier.
Some users have reported that the mobile app isn't as intuitive for newcomers, reinforcing the importance of acquiring a comprehensive understanding of the app's functionalities before engaging in trading activities.
Important! Professionals use platforms like CScalp for trading activities. The Binance mobile application serves as an additional tool in case the terminal experiences technical issues.
Key Features and Benefits of Binance Mobile App
Let's explore the benefits offered by the Binance mobile app, uncovering how it transforms the way users engage with digital assets and crypto markets.
Home Page Icons Customization
The Binance mobile app allows you to customize the appearance of your home page based on your preferences. By configuring swift access to essential features, you can conserve valuable time and trade with greater efficiency, ensuring you don't overlook critical market developments. Tailor the app to suit your trading style and stay on top of your investments.
One-Click Switch Between Lite and Pro Versions
Local Settings Support
Binance understands the importance of catering to users from different regions. The mobile app allows you to change the language and currency to your local region, making it easier to navigate and transact in your preferred language and national currency. Binance strives to provide a user-friendly experience for traders worldwide.
Earn Passive Income with Binance Earn
If you have cryptocurrencies that you don't plan on selling in the near future, Binance Earn offers an opportunity to earn passive income. By depositing your assets into Binance Earn, you can participate in various staking and lending programs to earn interest on your holdings. The Binance mobile app provides easy access to Binance Earn, allowing you to monitor your earnings and explore new opportunities for generating passive income.
Monitor All Incoming and Internal Transactions
The Binance mobile app allows you to view a comprehensive list of all incoming and internal transactions in your account. Whether you received coins from an airdrop, participated in a Binance campaign, or made internal transfers, you can easily track and monitor your asset allocations. This feature provides transparency and helps you stay organized with your crypto transactions.
24/7 Help and Support
Binance offers 24/7 help and support through their mobile app. If you have any questions or need assistance, you can access the FAQ articles and blog for answers. If further support is required, you can initiate an online chat with a Binance Customer Support representative who will be ready to assist you. The availability of round-the-clock support ensures that you can trade with confidence, knowing that help is just a few taps away.
Instant Crypto Payments with Binance Pay
Binance Pay is a feature that allows you to make instant crypto payments directly from the mobile app. By using Binance Pay, you can avoid spending more on withdrawal fees and enjoy the convenience of transferring and receiving crypto payments wherever you are. Binance Pay simplifies the process of conducting transactions, making your crypto life more efficient.
Binance App Price Widget
Staying informed about price movements is crucial. The Binance mobile app offers a price widget feature that allows you to add your favorite trading pairs. This enables you to keep track of real-time price movements without having to open the app constantly. Every second matters in crypto trading, and the price widget ensures that you never miss out on important market updates.
Whitelisted Addresses
Security is a top priority when it comes to managing your crypto assets. The Binance mobile app offers a whitelist addresses function that adds an extra layer of protection to your funds. By enabling this feature, you can specify wallet addresses to which withdrawals are allowed. This helps prevent unauthorized access and keeps hackers at bay, ensuring the safety of your account and assets.
Invite Your Friends with the Referral Program
Binance Mobile App – Conclusion
In conclusion, the Binance mobile is a powerful tool for cryptocurrency traders and enthusiasts, offering accessibility, convenience, and a wealth of features. While the desktop version suits beginners and certain complex tasks, the app's mobile nature allows users to engage with crypto markets on the go.