Binance is one of the most popular platforms for trading digital assets. Whether you're a seasoned cryptocurrency trader or just starting out, having a Binance account opens up a world of opportunities. In this guide, we'll walk you through the process of creating it, including important details about
Binance KYC
verification.
Why Create a Binance Account?
Before we delve into the process, let's first understand why you should create a Binance account. Binance is one of the largest and most reputable cryptocurrency exchanges in the world. It offers an extensive selection of cryptocurrencies for trading. Whether you're interested in Bitcoin, Ethereum, or the latest altcoins, you'll find them all here. This allows you to diversify your portfolio and explore new investment and trading opportunities.
The platform also offers advanced features such as margin trading and futures trading. Additionally, Binance has a strong focus on security, employing various measures to protect your funds and personal information. By creating a Binance account, you gain access to a secure platform where you can buy, sell, and trade cryptocurrencies with ease.
Moreover, navigating the cryptocurrency world can be daunting for beginners, but Binance makes it easy. Their user-friendly interface and intuitive trading platform are designed to help both novice and experienced traders execute transactions with ease. From articles and tutorials to a dedicated customer support team, Binance ensures that you have the tools and assistance you need to succeed.
Also, this exchange boasts some of the lowest trading fees in the industry. This means you can maximize your returns without being burdened by excessive costs. Beyond trading, Binance offers various opportunities to grow your crypto holdings. You can participate in staking programs or earn rewards through Binance's savings products, making your assets work for you.
With all these benefits, it's clear why creating a Binance account is a smart move for anyone interested in cryptocurrency.
Understanding the Binance KYC process
Your Binance account holds your digital assets, which have real-world value. By verifying your identity, Binance can protect your account from unauthorized access and transactions, enhancing trust in its platform. The KYC process is not unique to Binance; it's a standard practice in the financial industry. KYC stands for "Know Your Customer," and its primary purpose is to verify the identity of users. This process helps prevent fraud, money laundering, and other illegal activities. Binance takes KYC seriously to ensure the safety and integrity of its platform.
The KYC process involves providing certain personal information and documentation to verify your identity. This includes details such as your full name, date of birth, address, and in some cases, a photograph of yourself. While this may seem intrusive, it is a necessary step to comply with regulatory requirements and maintain the security of the platform.
Creating Your Binance Account
Follow these simple steps to set up your Binance account:
Step 1: Sign Up for a Free Binance Account
To get started with Binance, the first step is to sign up for a free account. Visit the Binance website and click on the "Register" button. You will be prompted to enter your email address and create a strong password. It is crucial to choose a password that is unique and not easily guessable. Once you have filled in the required information, click on "Create Account" to proceed.
Step 2: Verify Your Email Address
After creating your account, Binance will send a verification email to the address you provided during registration. Check your inbox and click on the verification link to confirm your email address. This step is essential to ensure that the account belongs to you and to prevent unauthorized access.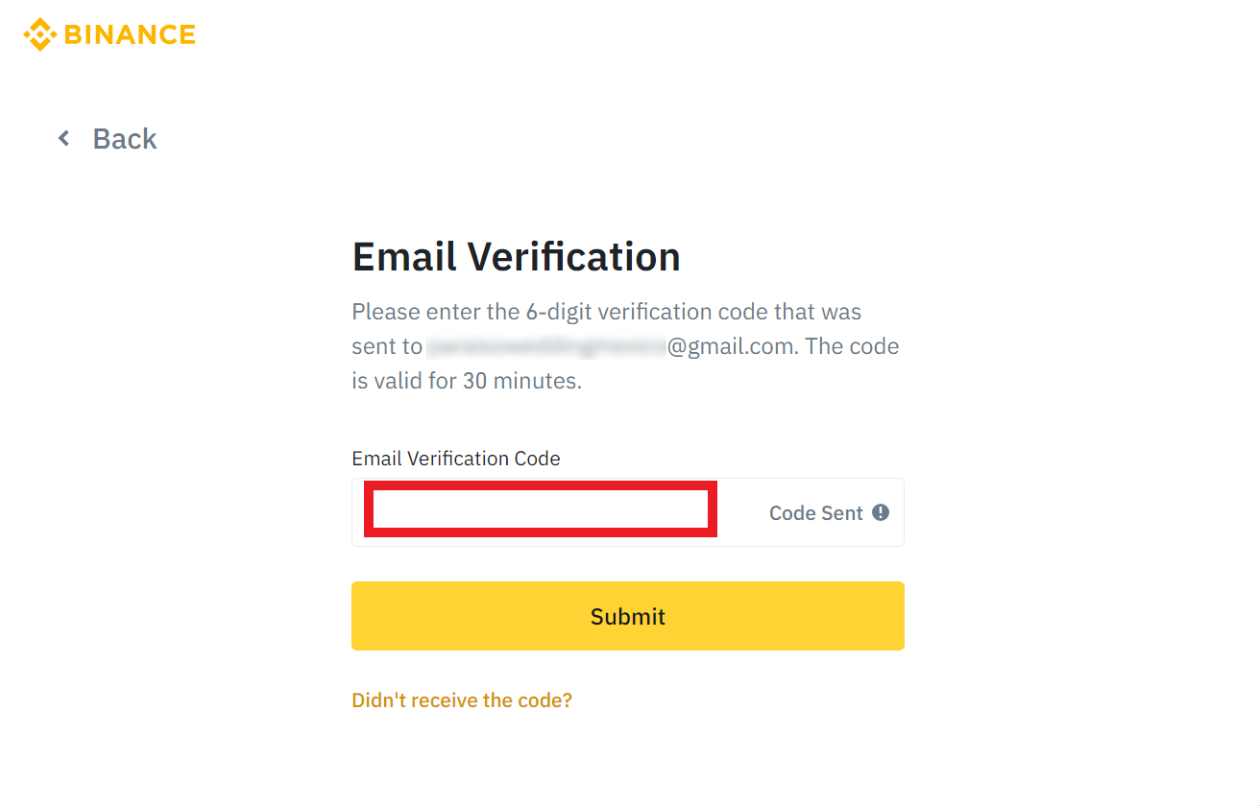 Step 3: Set Up Two-factor Authentication (2FA)
Two-factor authentication (2FA) adds an extra layer of security to your Binance account. It requires you to provide a second form of verification, usually through an app on your smartphone. To set up 2FA, go to the "Security" tab in your Binance account settings and enable the feature. Follow the instructions provided to link your account with a 2FA app, such as Google Authenticator or Authy. Once set up, you will need to enter a unique code from the app every time you log in to your Binance account.
Step 4: Navigate the KYC Process
Now that you have set up your Binance account and enabled 2FA, it's time to navigate the KYC process. To do this, go to the "Account" section and select "Get Verified" from the menu. Here are some
tips to complete identity verification on Binance
.

Step 5: Upload Required Documents
During the KYC process, you will need to upload certain documents to verify your identity. Binance accepts various types of identification, including passports, driver's licenses, and national identification cards. Make sure to read the instructions carefully and provide clear and legible copies of the required documents.
Step 6: Review and Submit Your KYC Application
After uploading your documents, take the time to review your application before submitting it. Double-check that all the information is accurate and that the documents are clear and readable. Once you are satisfied, click on the "Submit" button to send your application for review.
Binance Account – Explore the World of Binance
Congratulations! You have successfully set up your Binance account and completed the KYC process. You are now ready to explore the world of cryptocurrency trading and take advantage of the numerous opportunities offered by Binance. Remember, safety and security are paramount in the crypto space, so always exercise caution and use best practices to protect your Binance account.
Start your cryptocurrency journey today and unlock the power of Binance! Join our ever-growing
CScalp TV
channel on YouTube for a wealth of educational videos, insightful market updates, and expert trading tips. Hit that subscribe button and ring the notification bell to never miss an update.